03 June 2018
Chinese Social Media Marketing Guide
China has the world's largest online population. More than 770,000,000 million connected people with 58 percent of them using one or more Chinese social media platforms. Many are surprised to learn that Facebook, Twitter, YouTube and even Google are all blocked in mainland China, but over the last decade many home-grown platforms have been created to fill the void and many now rival the size of their stateside counterparts.
With such a different online ecosystem it can be difficult to know where to start. To help, here is a basic guide to the nations three biggest social media platforms.
WeChat 微信 (Wēixìn)
Boasting an incredible 768 million daily active users, Wechat is without a doubt the biggest and most important digital platform in China. The app lets users send free instant messages, make free voice and video calls, share statuses, photos and videos with friends, hail taxis, transfer money, use GPS services, shop online, make payments in store, book appointments, read articles, meet new people, play games and even recently introduced its own 'instant app' store. Put simply, WeChat has become engrained into the daily lives of the Chinese people to the point where it is so integral that they don't even need to leave the house with cash and cards any more, let alone use any other apps. Chinese social media
With such deep-seated user dependency, it is clear to see that WeChat is a powerful tool for businesses of all sizes. Companies operating there can set up customisable official accounts, similar to Facebook, which people can subscribe and follow. But, unlike the American social media giant, your posts will appear in your followers' messages folder, which in turn enables you to communicate with them almost on a 1-1 basis. If you're selling a product, you can even take orders and payments through it. These are the four different types of official accounts available to companies:
Enterprise Account – Used for the internal management of a company's operations, it has many different features such as instant messaging, project management tools and file-sharing.
Subscription Account – The most common official account and suits companies focused on sharing content. Although it enables you to post frequently (a maximum of once per day) to your followers, they are not sent any push notifications, decreasing reach and engagement.
Service Account – Best suited for companies who plan on delivering products and services directly to their followers. Unlike subscription accounts, posts get a prominent position among other service accounts, with followers receiving push notifications when you post. However, the trade-off is post frequency is reduced to just one per week. Additionally, service accounts have access to all of WeChat's unique features such as the WeChat store, customisable menus and other developer tools.
Mini-program – These 'instant apps' is Tencent's answer to the App Store. Users can stay within there ecosystem and access a diverse range of apps for free without the need to download anything. Coupled with the fact its linked to the user's personal account and by extension their 'tenpay account', the user can purchase anything they want in seconds without ever leaving the app. This is a prime example of how China is shaping the world of mobile internet and is something that must always come into consideration when doing business there.
In regards to paid advertising, companies can have their adverts appear on user's 'Moments,' however, this feature is only available to accounts with more than 100,000 subscribers. For smaller accounts, QR codes are one of the most effective ways of generating followers. If you are in China, you will have seen them everywhere so be sure to include them on your website and any marketing materials you possess.
WeChat's advanced functionality and prominence in the daily lives of its users makes it an essential tool for any business seeking to promote their brand, products and services there.
Weibo 微博 (Wēibó)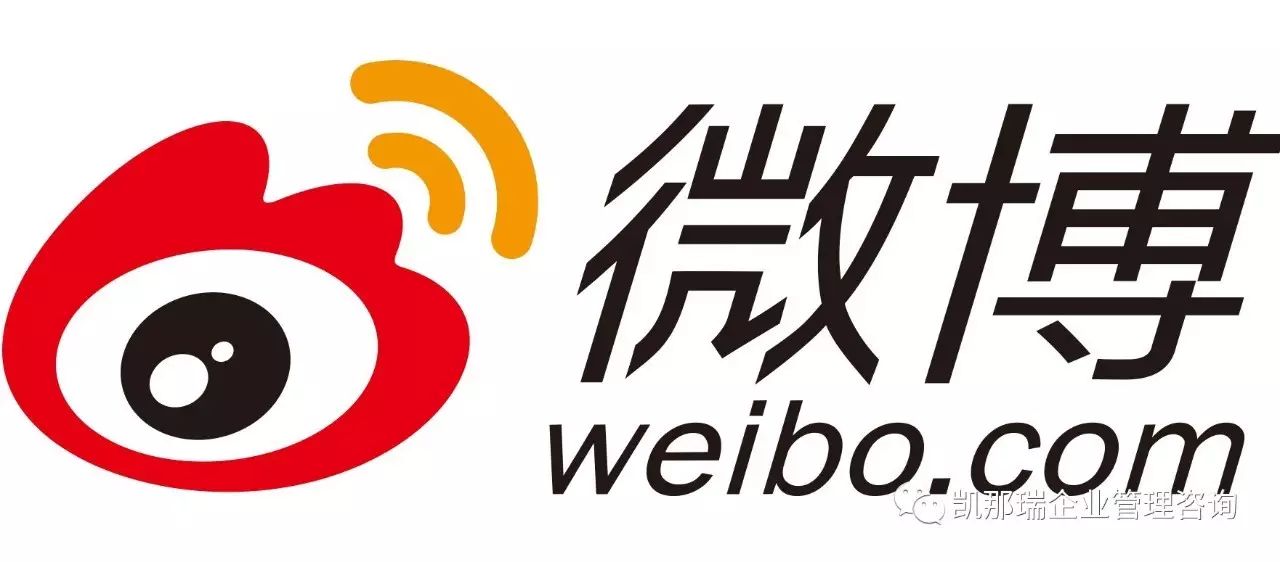 Weibo launched in 2009 and has since become the number one micro-blogging platform in the world. Working very similarly to Twitter, users posts are limited to 140 characters, but in Chinese, this roughly equates to 70 words (similar to an average one on Facebook), meaning that users can write much longer posts and convey much more than the average Tweet. Hashtags work the same way, except that they use a double-hashtag (for example "#businessinchina#") because the lack of spacing between characters requires a closing tag. Traditionally, Weibo was only available in Chinese but have begun implementing an English version, but that is still in its early phases.
Regarding user demographics, the majority of contributors are aged between 18 and 33. Furthermore, 76 percent of Weibo users have a university degree or higher, therefore possessing middle-class occupations. This young and wealthy user base has meant that over 82 percent of users shop online, which is the world's highest. The deep level of integration with e-commerce is what has made them such an attractive platform to businesses around the globe.  To maintain and grow their revenue, Weibo has placed innovation at its forefront and, in this respect, is a lot more advanced than Twitter. For example, multimedia content was embeddable on Weibo more than 18 months before their American counterparts.
Consumers generally distrust traditional media sources and rely on recommendations from family and friends when making purchasing decisions. But, with the rise of social media, there has been a surge of 'opinion leaders' who have become enormously influential in their respective fields of interest. Unsurprisingly, advertisers have been flocking to them in a bid to boost their promotions.
Weibo is a powerful platform for reaching a mass audience with viral posts, generating discussion and, in turn, promoting brands and products. It's a large variety of paid advertising options can suit almost any budget and, when utilised alongside key opinion leaders, can significantly enhance the fortunes of any company.
Youku 优酷 (Yōukù)
Youku is the nations largest video sharing platform. On the surface, it can seem almost identical to YouTube, but it takes much from Netflix and other streaming websites with a huge library of movies and TV shows. They have teamed up with thousands of license holders, including TV stations, film studios, online celebrities and have even started to produce their own content. The variety and quantity of video content online dwarfs what is available on regular Chinese television, which has seen hundreds of millions of people switch to watching TV and movies online.
This kind of high-quality content has enabled companies to place highly targeted advertisements – around four minutes long – to huge numbers of users. And with the majority of its users doing so from their mobile devices, means advertisements can be seen anywhere, at any time. As a result, advertising through Youku is more cost-effective than through traditional TV, a fact that has seen a whole host of companies from around the world flock there. As their main source of revenue, they are continuing to invest in more original content and licenses to expand their database. With their popularity showing no signs of abating, Youku provides ambitious companies with a unique opportunity to expose their offerings to a massive captive audience.
---
As with all social media marketing, reassuringly, the most effective method to build a large and loyal following is by creating original and engaging content for users to interact with. Try not to get too bogged down in the technological differences, instead focus on adapting your marketing strategy to China's cultural and societal idiosyncrasies. To do this effectively requires a professional and adaptable marketing team that is able to keep pace with the rapid changes that occur in this vast social media landscape and agile enough to use them to stand out from the crowd. Chinese social media